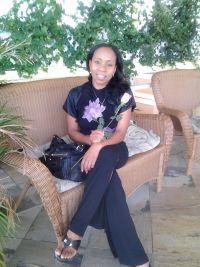 If you're looking for a professional licensed massage therapist, you've come to the right place.
I am here to help you to; Relax, Restore and Rejuvenate your mind, body and Spirit. I consider myself to be a compassionate & nurturing person and it is so exciting for me to use something that I am so passionate about (Massage Therapy) to help others to feel better. I use my intuition along with my gift to provide my clients with the most effective treatment. My optimum goal is to bring wholeness to each of my client's body. I do believe that the body can heal itself and massage helps this healing process by restoring health and bringing the body to a state of peace. In my practice I work with my client as a team, because I believe massage is a team effort between the therapist and the client. I specialize in Therapeutic and Deep Tissue Massage but I offer a variety of other modalities which will help you to achieve overall balance in your Mind, Body and Spirit.
You can click on the "Services & Rates" page to learn more about the various techniques used. If you'd like to set up an appointment, click on the "Contact Me" tab and send me a message or you can give me a call; I will get back to to you to confirm the details of your appointment, and also to answer any questions you might have.
Massage is also my therapy; it Relaxes my mind, Restores my body and gives me Peace
Thanks for visiting and hope to treat you soon.
GIFT CERTIFICATE AVAILABLE (in store)
or
Customers can check the balance of their eGift Cards online here
ASK ABOUT OUR PROMOTIONAL OFFER!
Convenient online booking click below
Phone#: 704-756-8538
Nadine Guthrie Johnson, License Massage & Bodywork Therapist NC#17737